Full Schedule of Movies Showing At Ozone Cinemas This Week
Ozone Cinemas is one of the foremost and most popular cinemas in Nigeria. Ozone Cinemas is located in Yaba at the heart of the Lagos the most populous city in Africa, a city that can be described as the home of entertainment in Africa.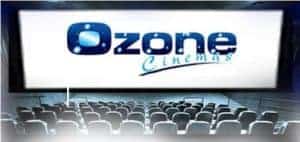 I will be listing all the movies that will be showing at Ozone Cinemas for this coming week i.e from Friday till Thursday and the exact time that they will be airing. I will also be giving you the exact duration of each movie so that you can plan your schedule effectively.
Please note that I will be updating this list every week so that you can get the present schedule for the current week each time. I will advise you to just bookmark this page and be sure to check regularly cos you will always get up to date schedule of movies showing on Ozone Cinemas.
Movies Showing At Ozone Cinemas This Week (Fri 23/08/2019- Thur 29/08/2019)
| MOVIE | DAY AND TIME | RUNNING TIME | STARRING: |
| --- | --- | --- | --- |
| Fast & Furious Presents: Hobbs & Shaw | Fri to Thu: 11:00AM, 1:30PM, 2:30PM, 5:30PM, 8:45PM, 7:10PM | 135 Mins | Starring: Dwayne Johnson, Jason Statham, Idris Elba |
| Angel Has Fallen | Wed & Thu: 10:30AM, 12:40PM, 2:50PM, 4:00PM, 5:00PM, 6:30PM, 8:00PM, 9:30PM | 120 Mins | Starring: Gerard Butler, Morgan Freeman, Piper Perabo |
| ONCE UPON A TIME IN HOLLYWOOD | Fri to Thu: 4:45PM | 161 Mins | Starring: Brad Pitt, Leonardo DiCaprio, Margot Robbie |
| The Reunion | Fri to Thu: 10:15AM, 8:00PM | 100 Mins | Starring: among others., and Steve Onu, Chigul, Femi Jacobs |
| Ready Or Not | Wed & Thu: 10:30AM, 12:15PM, 3:45PM, 9:15PM (Special Screening) | 95 Mins | Starring: Adam Brody, Mark O'Brien, Samara Weaving |
| Code Wilo | Fri to Thu: 2:00PM, 6:00PM | 112 Mins | Starring: Alex Usifor, Gabriel Afolayan, Gbenga Titiloye |
| THE KITCHEN | Fri to Thu: 2:00PM | 102 Mins | Starring: Domhnall Gleeson, Elisabeth Moss, Melissa McCarthy |
| The Lion King | Fri to Thu: 10:15AM, 12:20PM, 4:50PM, 7:00PM | 118 Mins | Starring: Donald Glover, Beyoncé, Seth Rogen |
| Spider-Man: Far from Home | Fri to Thu: 12:10PM, 2:30PM, 9:10PM | 129 Mins | Starring: Tom Holland, Samuel L. Jackson, Jake Gyllenhaal |
| The Set up | Fri to Thu: 12:15PM, 4:00PM, 7:30PM | 100 Mins | Starring: Adesua Etomi-Wellington, and Ayoola Ayoola, Dakore Egbuson-Akande, Jim Iyke, Joke Silva, Kehinde Bankole, Tina Mba |
| Angry Birds 2 | Fri to Thu: 10:15AM | 93 Mins | Starring: Awkwafina, Josh Gad, Nicki Minaj, Peter Dinklage, Tiffany Haddish |
Ozone Cinemas Location
Ozone Cinemas can be easily located when you get to Yaba, Lagos State. This is their address E-Centre Mall, 1-11 Commercial Ave, Sabo yaba 023401, Lagos. If you want to call them, you can reach them by this Phone number: 0816 662 6015.ozone cinemas,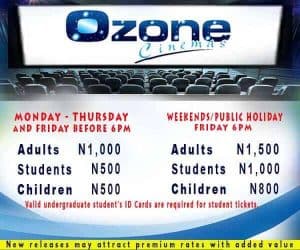 Ozone Cinemas Ticket Price
Ozone Cinemas offers one of the most affordable pricing in the cinema industry in Nigeria. They offer tickets for adults, students and children. They also offer tickets for Mondays – Thursdays and weekend and public holiday tickets. They also offers party bookings and group bookings. So net time you want to give your loved ones a surprise part or treat, you might want to consider Ozone Cinemas.
Ticket Price Monday-Thursday & Friday Before 6PM
Adult – N1000
Student – N500
Children – N500
Weekends/ Public Holidays & Friday 6PM

Adult – N1500
Student – N1000
Children – N800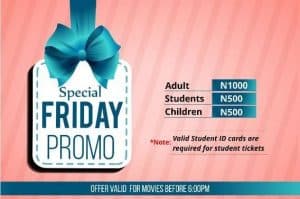 Monday and Wednesday Special
Adult – N1000 with Free Pop corn and Drinks
Student – N500 with Free Pop corn and Drinks
Children – N500 with Free Pop corn and Drinks
*Please note that valid student ID is required for student tickets
Party Bookings
Give your children and their friends the treat of a lifetime on their birthdays. Ask at the box office and discover our surprise birthday package.
Group Bookings
Unbeatable prices starting from as low as N750, including free popcorn and drink and an unforgettable experience with friends at the cinemas. Make your bookings at the box office or  you can just call Tony on 07032857992
* Note, minimum size of group is 30 persons.
School Bookings
This package is for school students and its available between 10am- 12 pm Monday- Friday. It cost N800 only and the minimum number is 25 students.
Why You Should Choose Ozone Cinemas
Ozone Cinemas offers some amazing and mouth watering packages that make them standout and more appealing. Below are some of the reasons why you should choose Ozone Cinemas.
A wide array of newly released blockbuster  Hollywood and Nollywood movies.
Cinema auditoriums designed to international standards with perfect acoustics and equipped with state-of-the art projection and Dolby surround sound.
They regularly organize celebrity meet up thereby giving you the opportunity to meet  and interact with your favorite celebrity.
Availability of concession items of wide varieties at the most affordable price.
Availability of party and group packages.
Easily available customer care representative that is happy to attend to all your needs and questions everytime. You can contact them here
They frequently organizes promo and combo package during which you can win a prize or get free pop corn/drinks.
We hope you will always enjoy your visit to Ozone Cinemas anyday anytime. Have you been to Ozone Cinemas? do you have any experience with Ozone Cinemas? kindly let share your experience with us in the comment box below.